Our Mission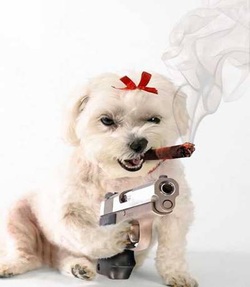 Angry Puppy Films
is an Independent Film company with a focus on Action and Horror genres of films. Our intent is to provide strong characters of both sexes and a positive representation of all orientations.
Our principal partners are Deborah K. Rich and Ken Harrelson.
Deborah is the Chief Executive Officer and Director of Photography for the company while Ken is the Writer/Director and
general Dogs Body.
Deborah is an accomplished still photographer as well and examples of her work can be found here.
Ken has been a co-executive producer on a couple of horror films prior to starting the company with Deborah and his IMDB resume can be found here.
If you wish to contact us, please fill out the form here.
---